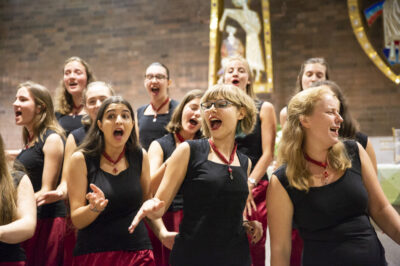 EUROTREFF 2021 coming soon!
Time flies! The EUROTREFF 2019 just ended and we are already planning the next one. 2021 we can celebrate the 20. EUROTREFF and hope to meet old friends and get to know a lot new choirs. So save the date 08. – 12. September and wait for more information to come.
read more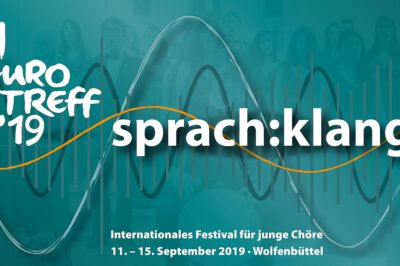 These choirs will participate at EUROTREFF 2019
We are thrilled: This time we reeived over 40 applications for our international children's and youth choir festival. After an intensive decision process 20 choirs from 14 different countries have been invited to this year's edition of EUROTREFF from 11-15 September in Wolfenbüttel. We're very much looking forward to welcome them to our small but beautiful town!
read more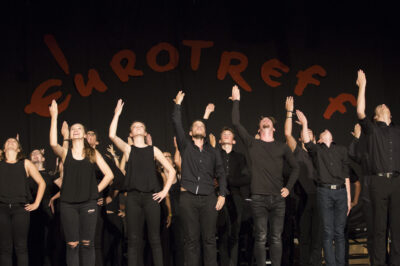 Short movie about EUROTREFF 2017
During the last EUROTREFF a film crew did some recordings. The result can now be visited on our video page and on Youtube. Enjoy!
read more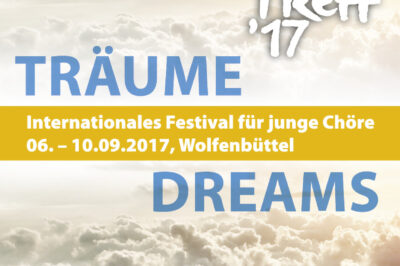 A big selection of photos from this year's EUROTREFF can now be found in our photo gallery.
read more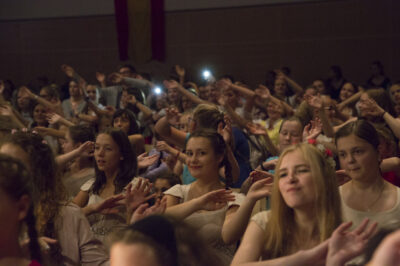 Singing in the streets of Wolfenbüttel and final concert
read more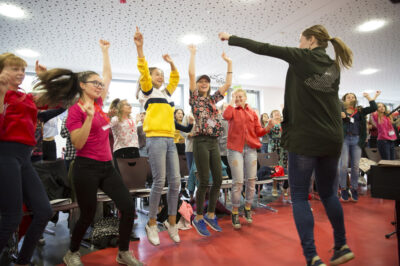 Atelier rehearsal and evening concerts
read more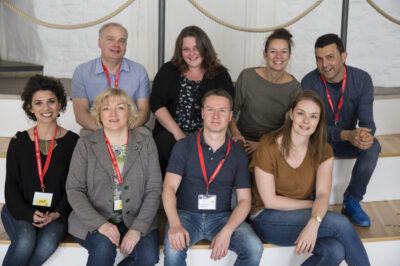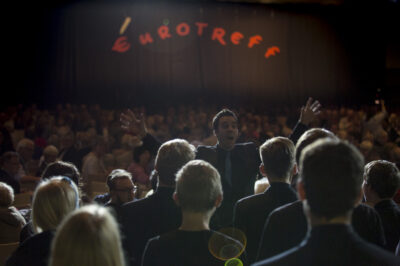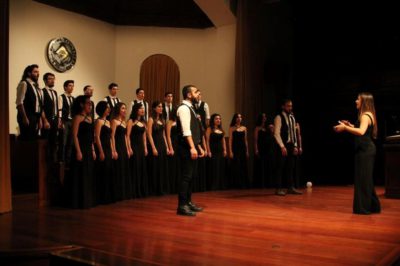 Turkish Choir unfortunately not coming to EUROTREFF
Unfortunately on short notice we got the message that a choir can't participate in this year's festival: The Boğaziçi University Rock Choir from Turkey had to cancel its participartion.
read more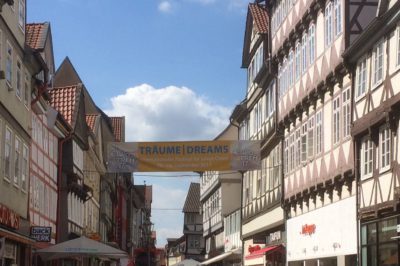 Wolfenbüttel is ready for EUROTREFF
Thanks to many helping hands, one week before the festival starts posters and banners can be found all over Wolfenbüttel. Thanks to everybody helping to advertise the festival!
read more